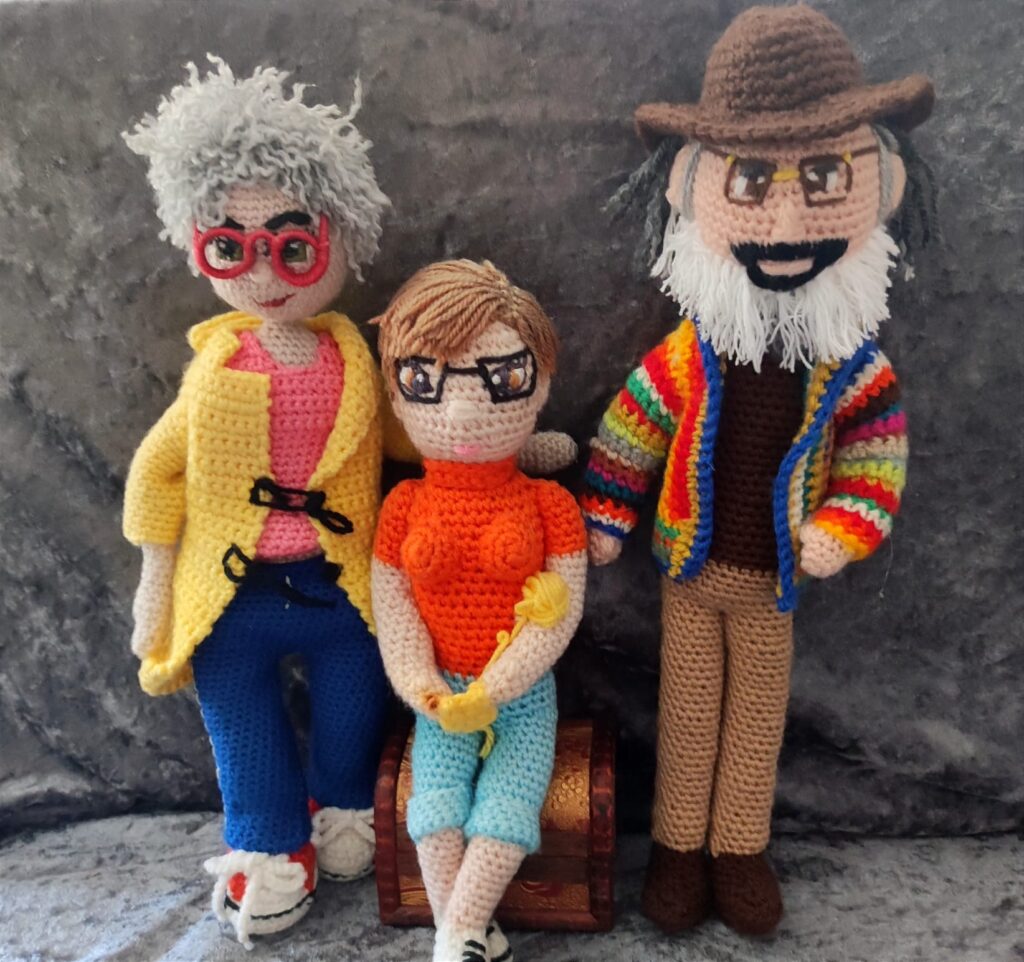 Knitting and crocheting have been with us for centuries. No wonder, because with the in-house production of warm clothing made of wool, this craftsmanship tradition has made a significant contribution to protecting our ancestors. Even today we love wearing hand-knitted clothing. But in addition to the undeniable benefit, there is also an art that has developed out of it. Yarnbombing is a kind of it, a form of street art. We, the Woolinale team, support this art form with our work, the diverse way of expression with wool. Our goal is to to bring yarnbombing closer to people, to understand it and to treat it as an art on an equal footing with other art forms, for example: painting or sculpting.
---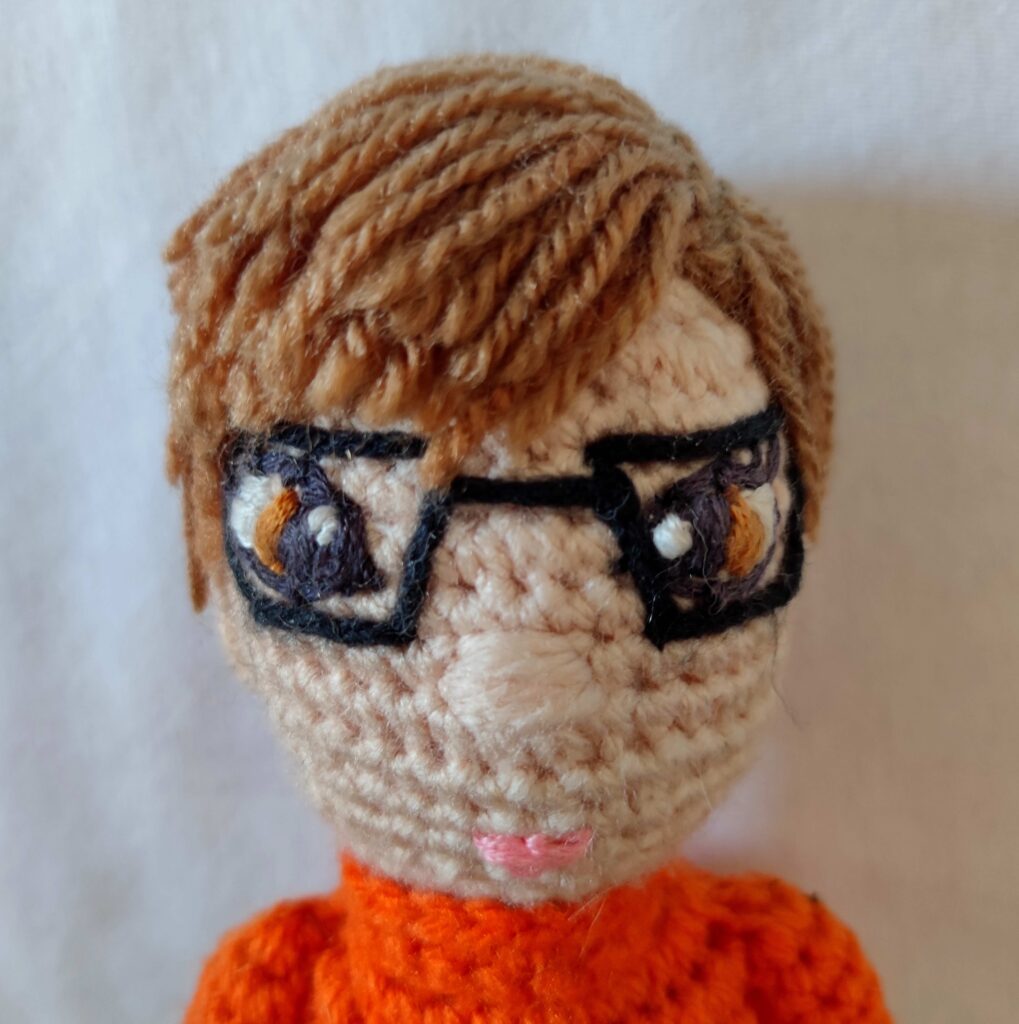 Elke Hahn
Elke originally comes from Esslingen in Swabia/Germany. As a young woman, she moved to Italy. There she lived for two years and learned to love the country, people, food, art and the beautiful wool. In Italy, crocheting and knitting became her number one hobby. Returning to Germany, she continued to crochet and knit diligently for her family and herself.
A few years ago she stumbled across photos of unique yarn bombings on the internet and was immediately hooked. Since then she has been an enthusiastic yarn bomber herself. She travels through Germany with her small or large projects to leave a yarn bombing in various cities to draw attention to this type of street art and to make a statement. She is often accompanied by the press and TV. She also exhibited at Yarnbombing Festivals in Milan, Rossiniere/Switzerland and in Mexico City. The implementation of an International Yarnbombing Festival in Germany was a heart's desire for her from her first participation in Milan, which she is now putting into practice together with Heike and David.
---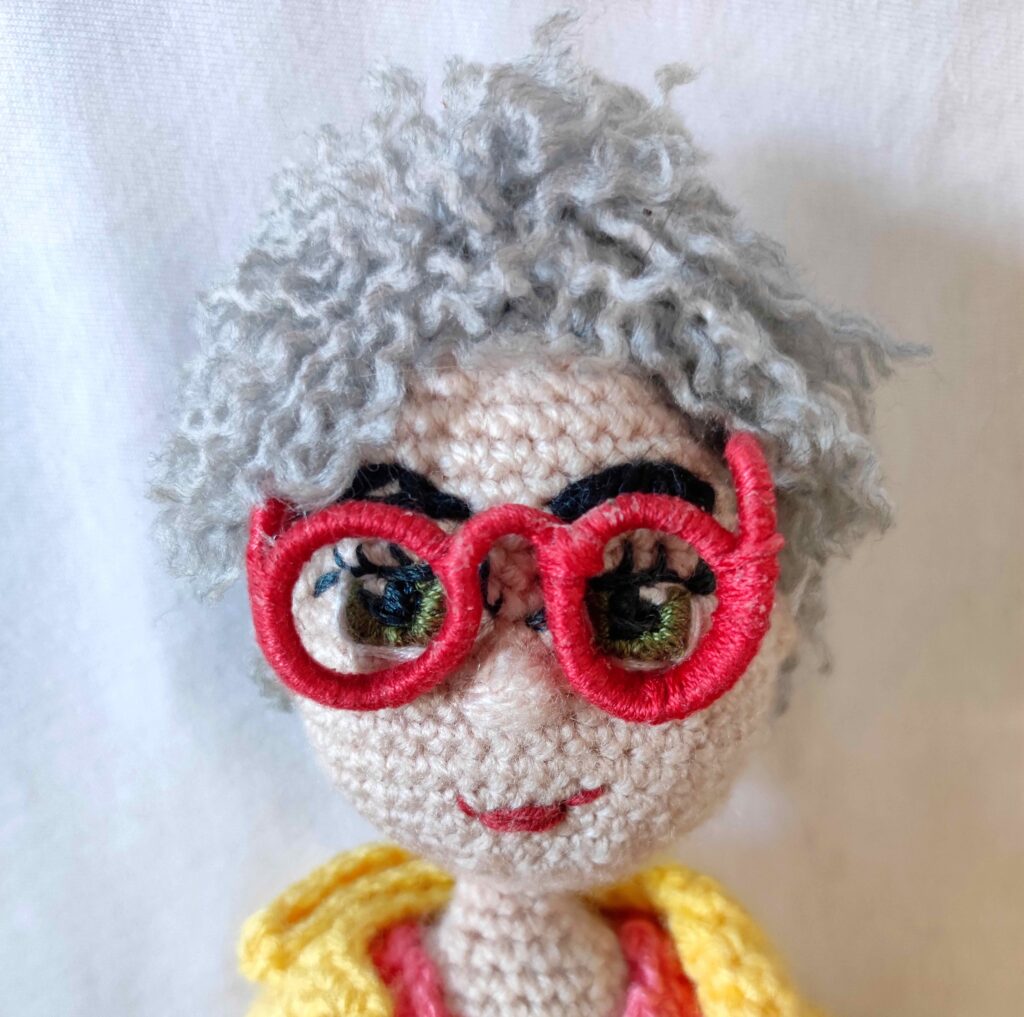 Heike Unger
Woolinale 2023 Cologne brings Heike Unger back to her roots: Born in Koblenz near Cologne she moved to Bavaria as a child and is still living there now, working in Amberg near Regensburg as an editor for a regional newspaper. In school, needlework and crafts were a true nightmare. Knitting or sewing within narrow borders set by a teacher became a hated task. When those boundaries were gone, crafting suddenly turned into a true love. Heike became a passionate crafter, willing to try anything creative that sounded interesting. She's always curious when there is something new crafty to discover, ranging from needlework to carving and from molding to upcycling. Heike's biggest love however is knitting, anything beyond plain sweaters and scarves.
Together with Elke and David, Heike, #dieoberpfaelzerin, became a crocheter, as a part of the yarnbombing project "Wollkenkratzer" in Frankfurt. Other projects followed, Heike once more teaming up with Elke for a textile art festival in Rossiniére (Switzerland) and a yarnbombing festival in Mexico.
Woolinale now brings her over to the other side, from participant to host. Being one of the three organizers of Germany's first international yarnbombing festival in Cologne is a new, challenging but enthralling task, and yet another new path to walk in the world of creativity.
---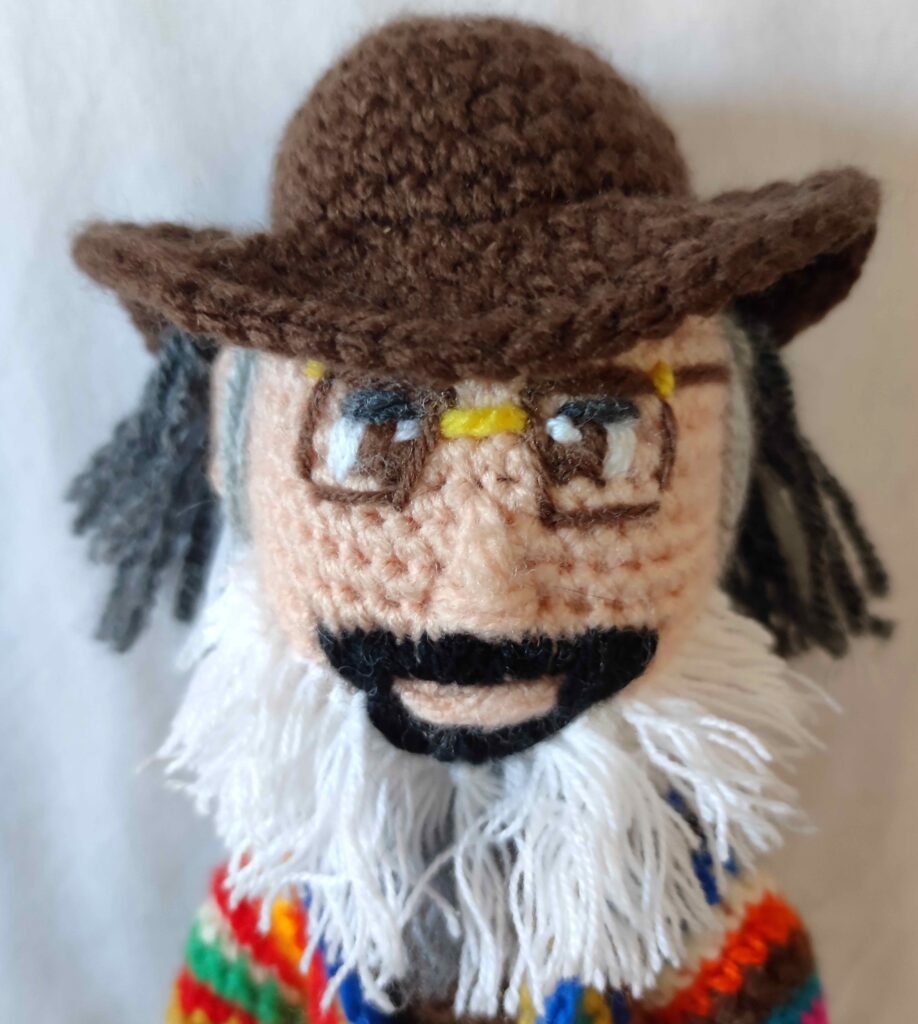 David Wasser
David is an over-60 knitter, transplanted some 30 years ago from the US to Germany. A software engineer and entrepreneur, he devotes his limited spare time to lots and lots of creative hobbies like knitting, spinning, weaving, sewing, cosplay, fence-building, gardening, and old house restoration.
He learned to knit and crochet at a very young age and after a fibre-arts pause during his teenage years, he has been knitting continuously since the age of 25. Inspired primarily by Kaffe Fassett, David uses lots of different materials, colours and patterns in almost every knitting project.
His love of colour, texture and chaos got him interested in yarnbombing and he jumped in to the deep end of that pool after meeting Elke at YarnCamp in Frankfurt in 2018. He and Elke decided then to organise a very large yarnbombing project, titled "Wollkenkratzer" which was unveiled in November 2019 and stood proudly on display in the old city centre of Frankfurt until the end of August 2020. As project coordinator for Wollkenkratzer, David was introduced to many other yarnbombing enthusiasts and together they formed the Yarn Gang, a loosely organised motley crew of avid yarnbombers all across Germany.
As part of the organisation team for Woolinale, David has united with Elke and Heike to help give birth to another very large yarnbombing project, with the hope of exposing even more innocent people to the joy, power, colour, spontaneity and craft of yarnbombing.
---