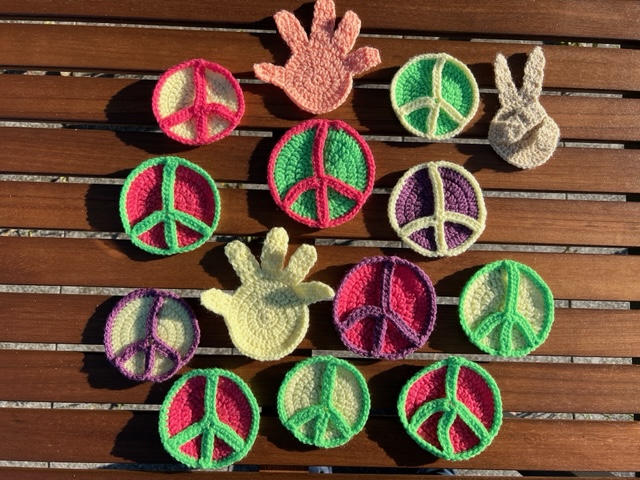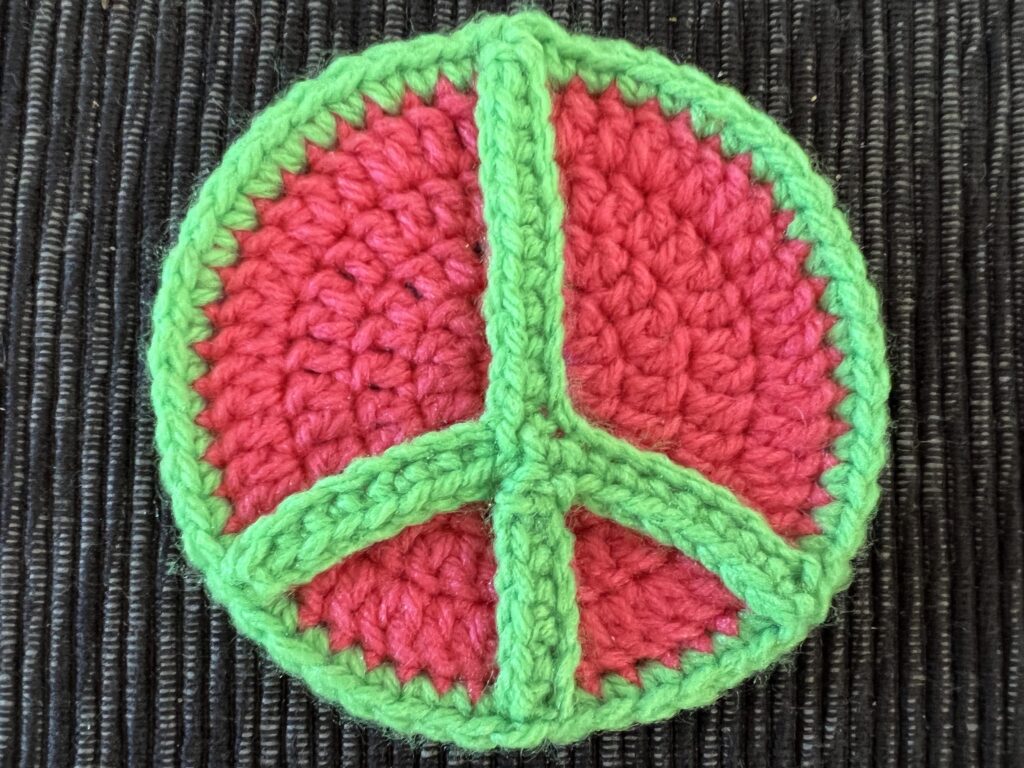 Parallel to the main artist exhibition, the Woolinale also offers the hands-on project "PEACE". The craft community demonstrates an unmistakable sign of peace – and you can be a part of it by crocheting or knitting colorful PEACE signs. We will collect them and put them together into one big collaborative work that will be presented to the public during the Yarnbombing Festival.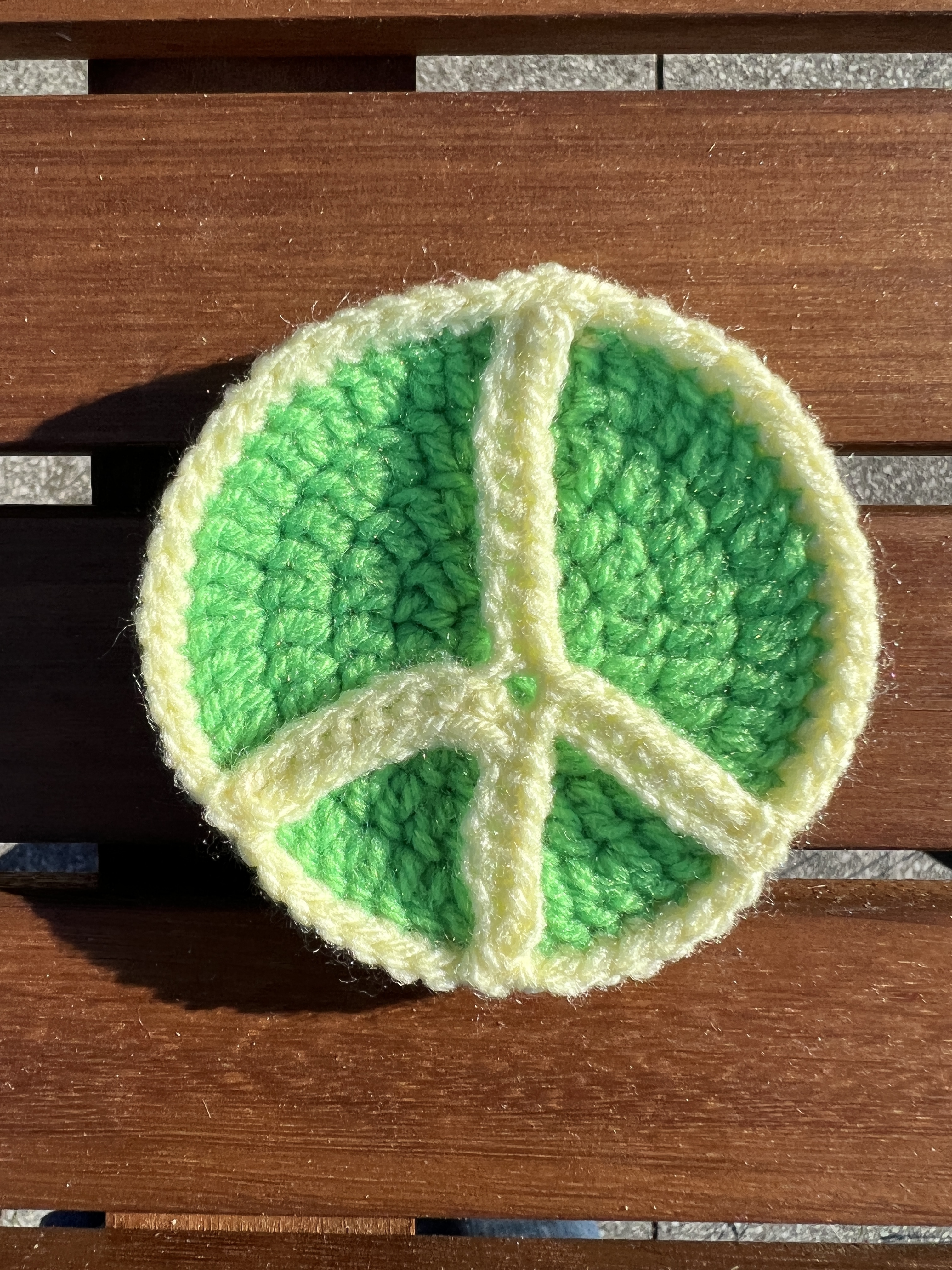 All the names of the participants in the hands-on project will be published on a name wall next to the collective peace work. If you do not want this, please let us know. In addition, great prizes will be raffled off among all participants (legal proceedings excluded).
Oh and by the way: if you have your own ideas about PEACE, we look forward to your own creation, where you can let your imagination run wild.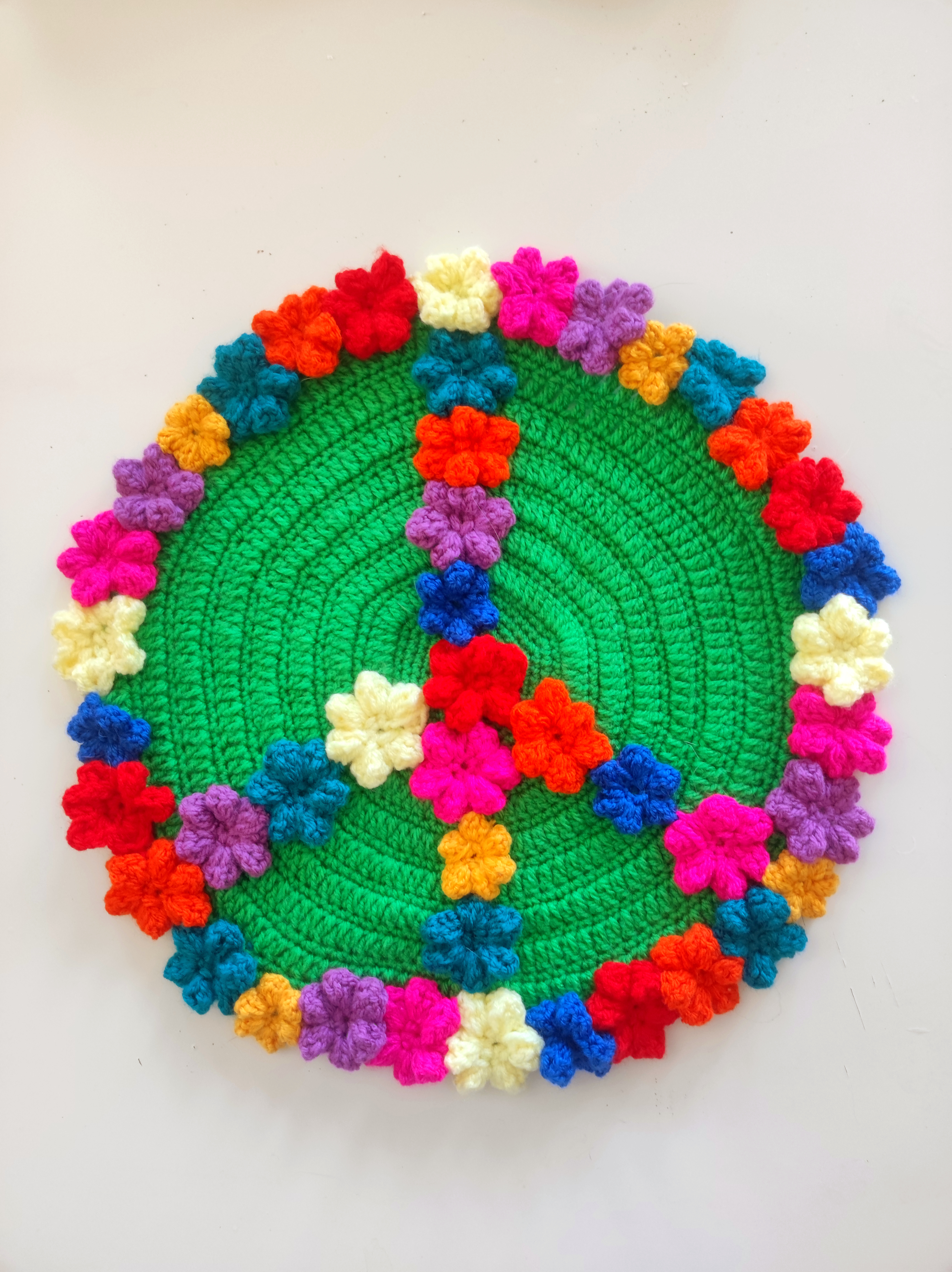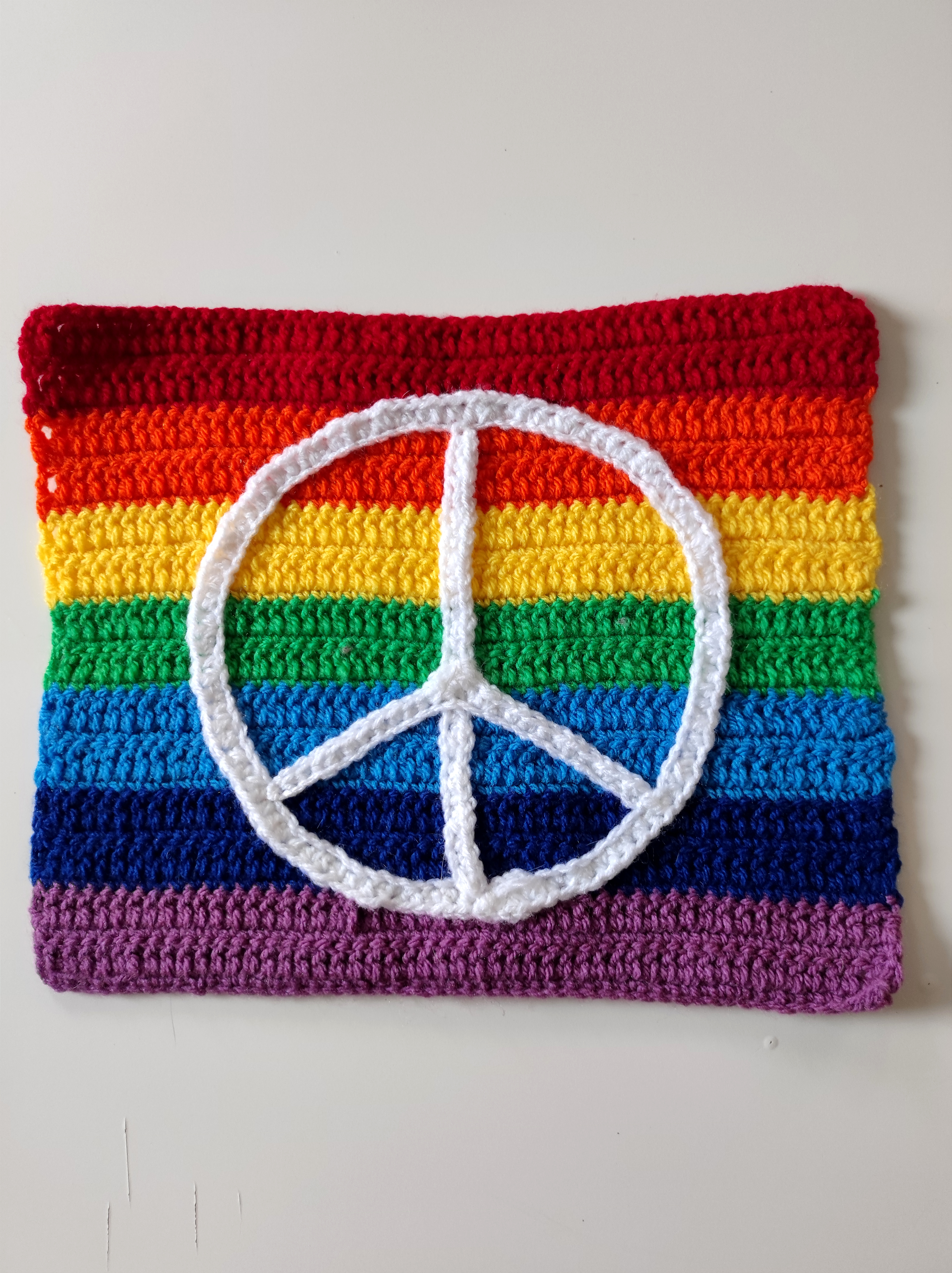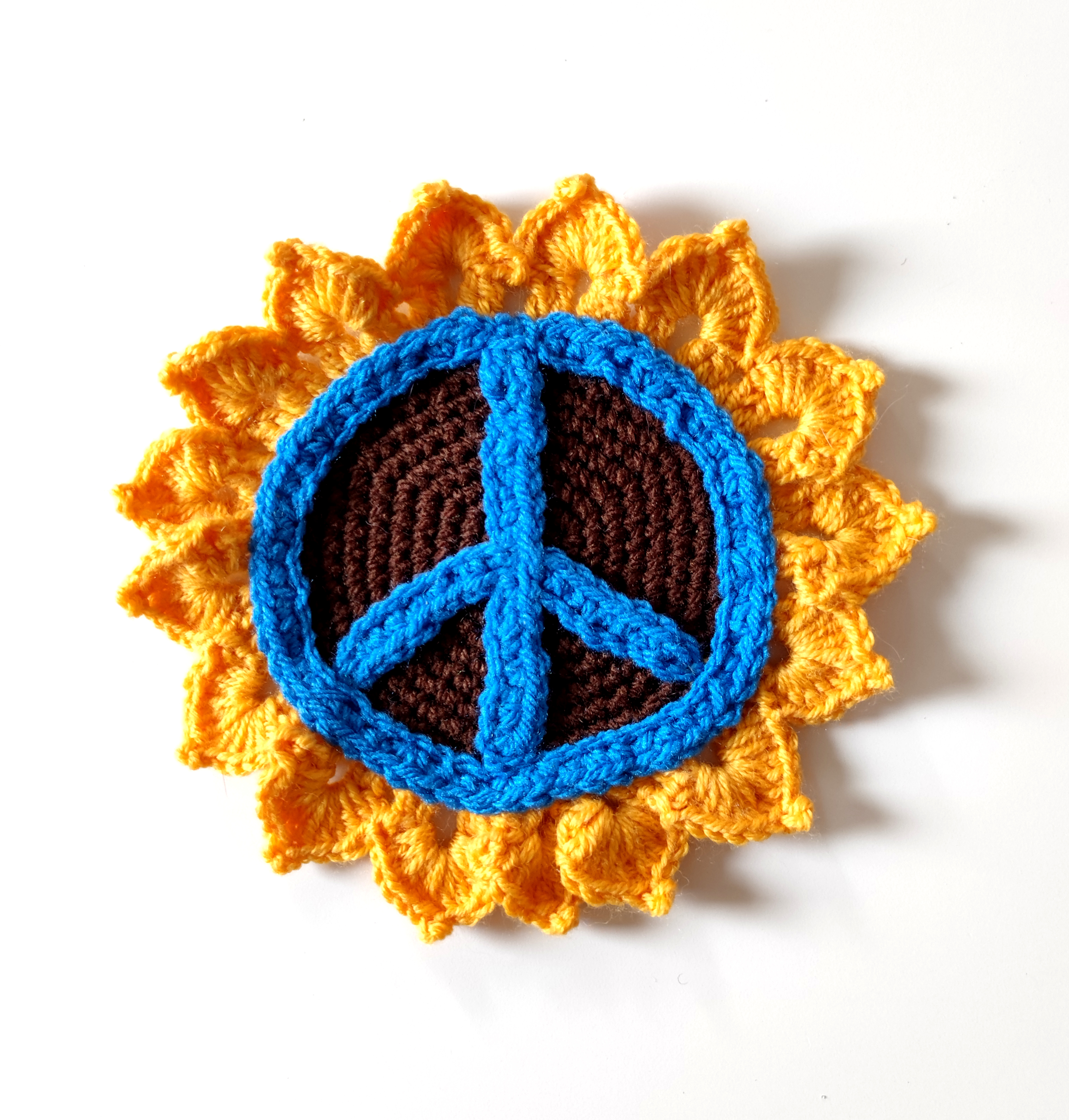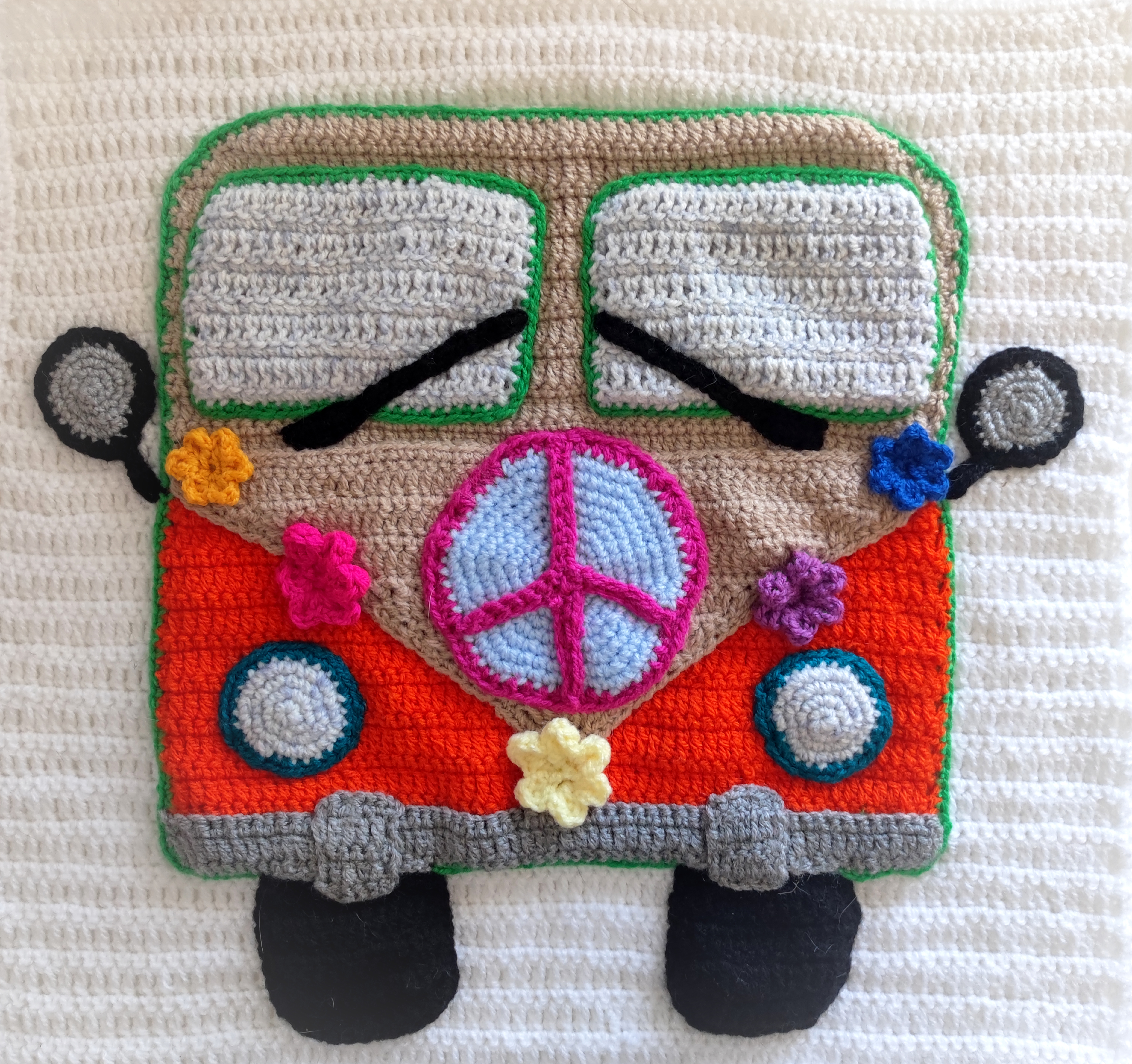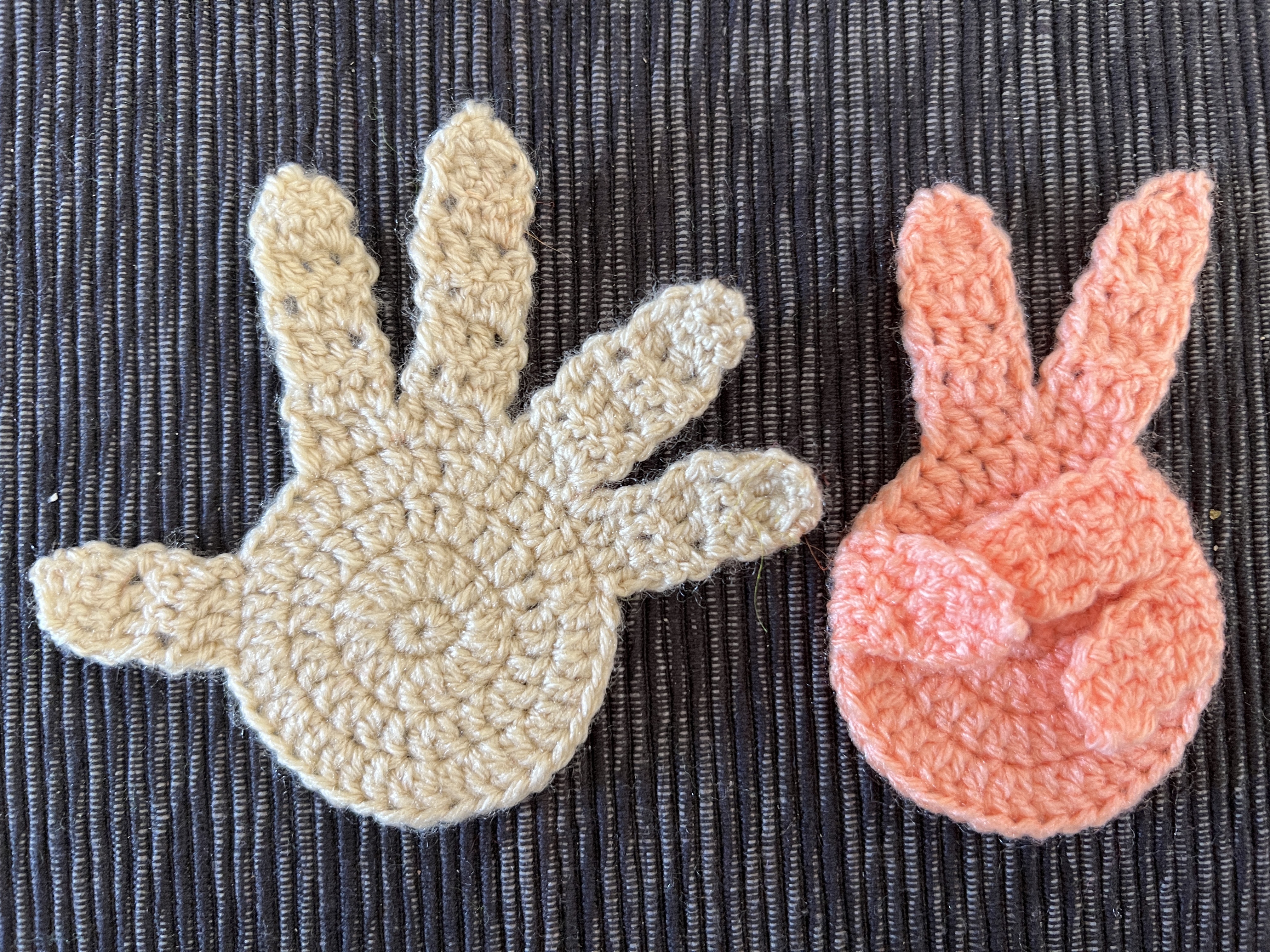 Please send your completed PEACE contribution with your name and address to the following address by February 28, 2023:
Elke Hahn
Untuchtstr. 1
70771 Leinfelden-Echterdingen
If you have any questions, just send us an email to team@woolinale.de. We look forward to your submission.
---
If you would like to contribute, you will find instructions and video tutorials for crocheted and knitted peace symbols here.