Hollywood has its Oscars and the music world has its Grammys. High time that the Yarnbombing scene gets its own award: At the Woolinale in Cologne, Germany's first international Yarnbombing festival (March 31 to April 2, 2023), there will not only be an international Yarnbombing art exhibition with competition, but also for the first time ever in the international Yarnbombing scene an award. The Woolinale team has designed the appropriate award and also made it a reality with the support of the wonderful sponsor addi – Gustav Selter GmbH & Co. KG.
We are very proud and happy to present to you the world's very first Yarnbombing Award. Here it is! The Wooli – powered by addi!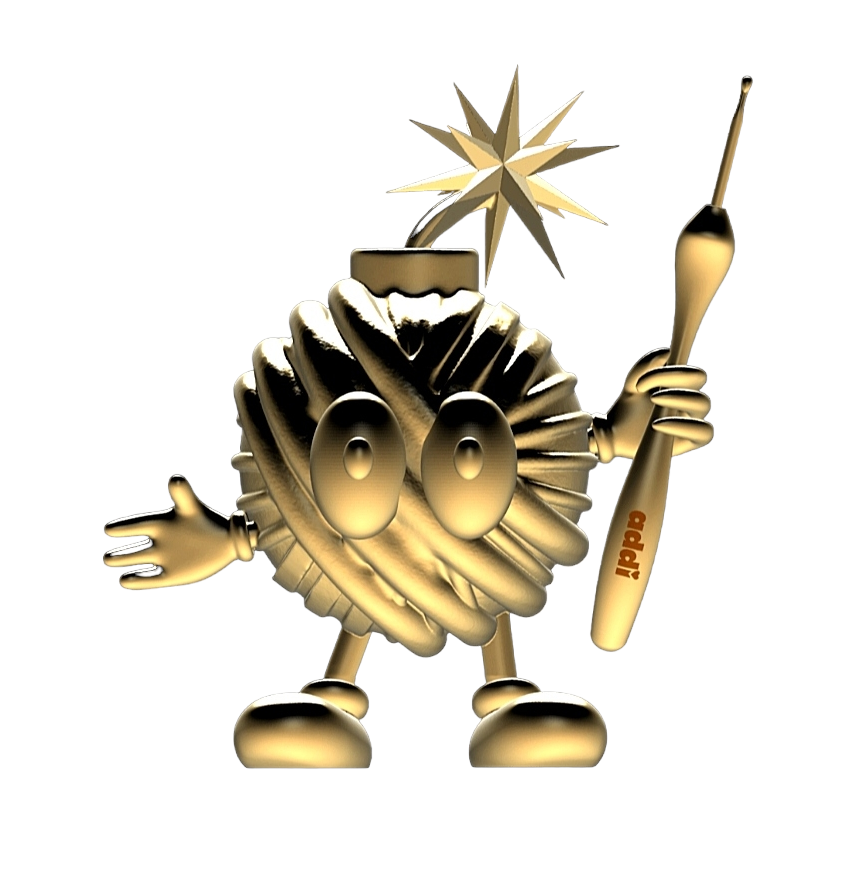 Our glass Wooli is a cheeky ball of wool with arms and legs, he proudly pulls out "the" tool of (almost) all Yarnbombers, the crochet hook, and is also a real "firecracker" – his little hat with fuse and flame makes him a Yarnbomb that sparks with creativity. Actually, we would love to keep the cute little guy – but he will go home with the artist who wins the competition. Until the next Woolinale: then Wooli will be a traveling trophy to honor the next Woolinale winner for a year.